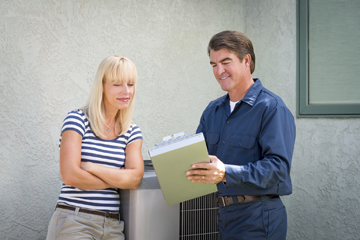 HVAC maintenance is crucial in preventing frequent breakdowns, improving energy efficiency, ensuring maximum comfort and extending the lifespan of the system. While some maintenance works can only be undertaken by a qualified HVAC contractor, some of them can be done by the average homeowner. They include:
i) Lubrication
HVAC systems consist of several moving parts, including the fan and blower motors. These parts need to be lubricated on a regular basis to reduce friction and noise from the unit. Be sure to use manufacturer-recommended lubricants during maintenance.
ii) Cleaning
HVAC systems consist of air handling units and stationery components that may trap or accumulate dust over time. For instance, the evaporator and condenser coils may accumulate dust and form a coating or insulation over the coils, thereby reducing their ability to absorb and release heat into the surroundings. Therefore, HVAC maintenance should involve cleaning of the evaporator coils in the indoor unit and the condenser coils where heat is dumped. Be sure to also clean the blower and adjust it accordingly. The condensate pan and drain pipe should also be checked and cleaned to prevent clogging.
iii) Replace Filters
If the filters in your HVAC unit are still in good condition, you can clean and fit them back in the unit. However, if they are damaged, you can replace them with new air filters with the same ratings. Ideally, a filter should be cleaned several times before it is replaced.
iv) Make Adjustments
During maintenance, you need to check the thermostat setting and adjust it properly according to your needs. Be sure to tighten all loose electrical cable connections. The level of refrigerant in the cooling system should also be checked and refilled if necessary.
While these maintenance works may seem easy to some people, there are many homeowners who do not have the time or technical ability to perform these procedures by themselves. In such cases, a qualified HVAC contractor should be hired to do the maintenance. Only licensed professionals with a long history of excellence should be given any consideration. Follow us for more great articles on heating, air conditioning and home needs.
http://airandheat.net/wp-content/uploads/sites/47/2015/07/ac-repairman2.jpg
240
360
http://airandheat.net/wp-content/uploads/sites/47/2016/03/airqualitylogo.png
2015-07-15 06:00:49
2015-07-15 06:00:49
What Regular Maintenance Do Heating And Air Conditioning Systems Need?